I am very proud that I live in the great state of California. This state has tons to offer, from a variety of national parks, iconic cities, small towns, and best of all vineyards along the coast. We have been fortune enough to visit many places, so here are our favorite places often underrated when talking about California.
San Francisco
We have visited this city once a year since we were 12 and we haven't gotten sick of it. Although this city defiantly not underrated, it deserve every bit of the hype. The city is like a museum of the past with the Victorian houses, the tram, and hippie district Abbot Kenny.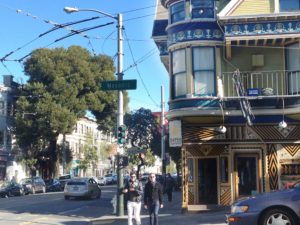 Lake Tahoe
Since we went in June we've been dying to go back. It is almost too picturesque to even put into words. I recommend stopping by South Lake Tahoe, where there is something for everyone from casinos to water sports to even a beach.

Santa Ynez Valley / Los Olivos
This area is a hidden gem that I love to tell people about. This valley produces many of California great wines and had some amazing vineyards to visit. Los Olivos is a small town in the valley that has a street full of wine tasting stops and looks like Main Street in Disneyland.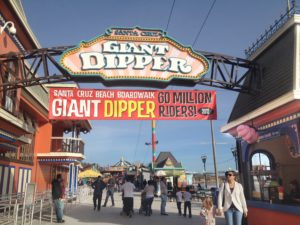 Santa Cruz
When I think of authentic California beach coast I think of Santa Cruz. With the oldest surviving boardwalk it's like going back in history. The boardwalk has old-fashion carnival games, snack booths, and wooden roller coaster. This is the perfect place for any family.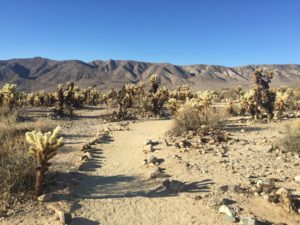 Joshua Tree National Park
Although I had been to Joshua Tree Park in the past is wasn't until our last trip that I feel in love. This place looks like you're in a different planet, with boulders as far as the eye can see. It is the perfect getaway since the only activities are hiking and relaxing in nature.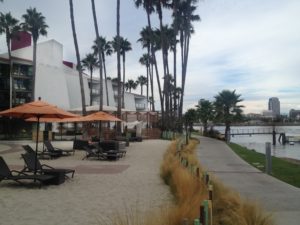 Long Beach
This city has bad reputation in the past, but these days it is such an amazing city. There is so much to do and see in this city. There are great coffee shops and restaurants, old art deco buildings, kayaking around the canals, new breweries. I never get sick of this place.
Julian Historical Town
Located in the San Diego hills, this place feels like you stumble upon small mountain town in old days. The town dates back to the 1800's and downtown is full of historical building and great pie shops. The town is also popular for apple picking during the fall season.