I wanted to share a healthy and refreshing treat inspired by our love of Mexican popsicles. These natural mexican popsicals are the perfect healthy and festive treat to have on cinco de mayo, or any hot day.
One of our favorite things to have when going to Mexico were these popsicals. Not only did they taste great, but they are made with natural sugars and locally grown fruit. What I love most about going to Mexico is that fruit is found everywhere, from street vendors to local shops. You just can't help eat it all the time.
Ingrediants:
2 cups of strawberry
2 cups of kiwi
13oz can coconut cream
1/2 cup of water
3 tbps of natural sweetener of choice.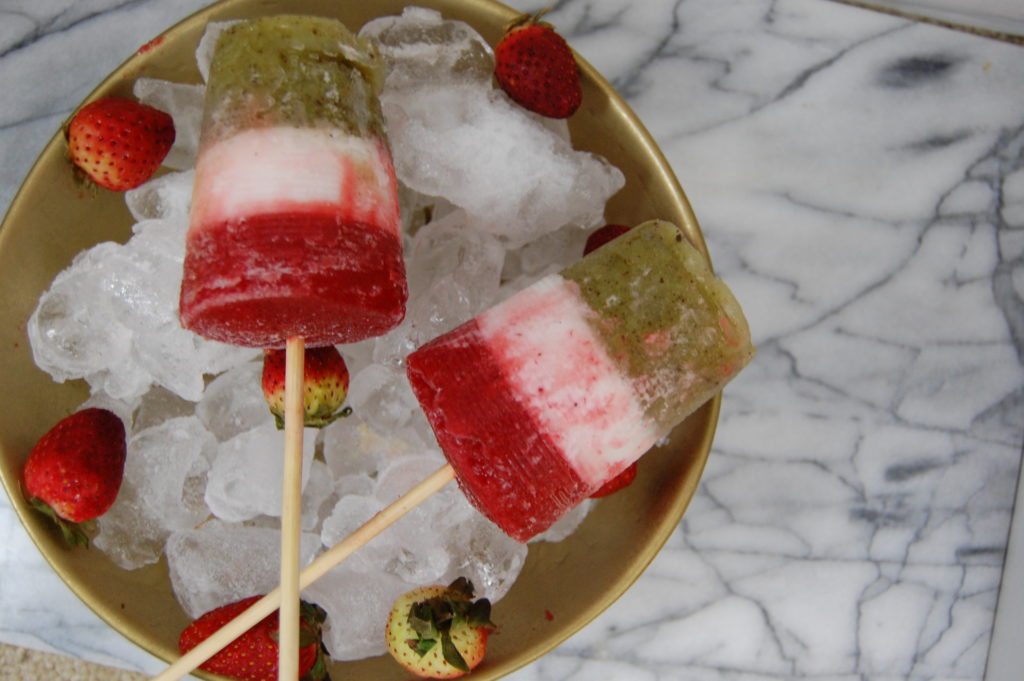 In a blender, blend the strawberries, adding 1/4 water and just 1 tbsp of sugar and set mixture aside in a bowl. Clean blender and same of kiwi. For the coconut, drain the water, and blend the cream with the remaining 1 tbsp of sugar. Place mixtures into 5-6 small plastic cup or popsical molds, first adding the kiwi, coconut and then strawberry mixtures. Carefully place all cups in the freezer for an hour, or until they are almost frozen, add the sticks. and leave in the freezer for additional 30 mins. When frozen, the popsical should easily slide out or let them thaw for a few minutes.