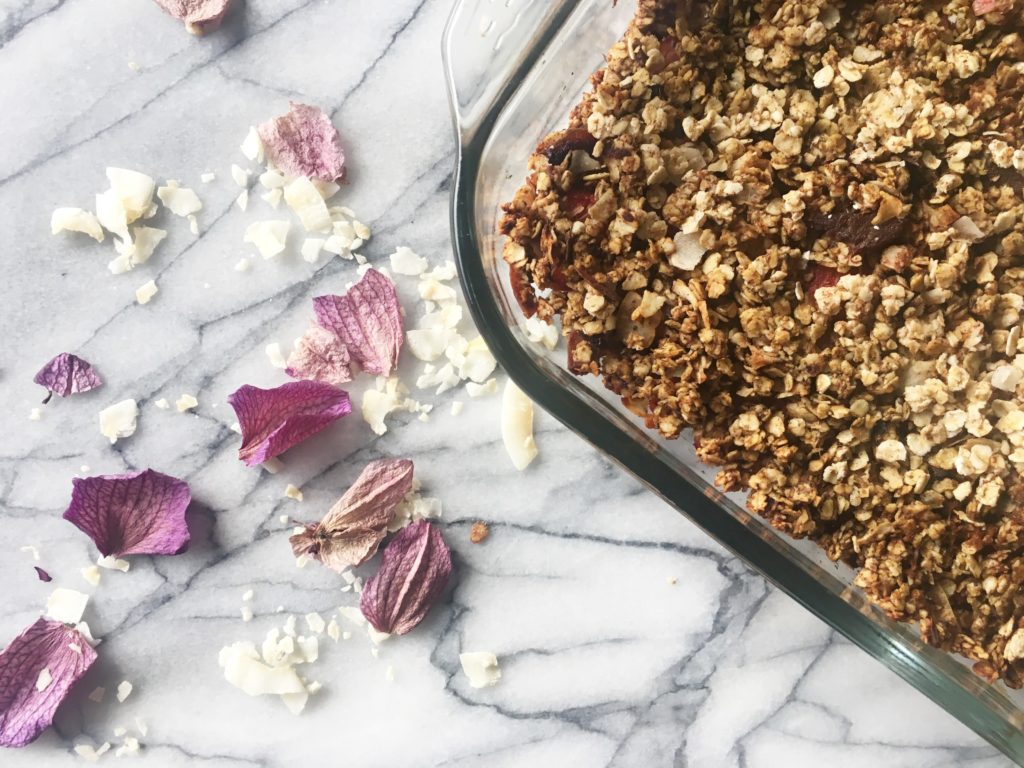 When looking for great breakfast to rush out the door, it should ideally be healthy. Also taste good, and probably eat with one hand while running out the door..right? What I like about baked oatmeal, it's simple to make at night to wake up for a healthy breakfast for entire week. This baked strawberry oatmeal is a perfect healthy meal needed to start the morning.
We both removed refined sugars from our diet for 30 days because our sweet tooth as gotten the best of us. So when trying this recipe, I wanted to sweeten with dates since they are high in sugar, but also high in fiber.
Ingredents
2.5 cups of oatmeal
1/2 cup of dates
2 cup of water
1/4 cup of shredded coconut
1/2 cup coconut oils
1 cup of sliced strawberries
1/2 cup of shredded coconut
1 egg white
1/2 tsp baking soda
1 tsp cinnimon
Preheat the oven 350 degree. Boil 1 cup of water and placed the dates in the boiling water. Stir occasional till dates turn into a jelly, pouring the remaining water as need. Allow the date mixture to cool. In the meantime, in a separate bowl, combine and mix the oatmeal, coconut, baking soda, and cinnamon. Stir in the coconut oil, egg white, and lastly date mixture. In a prepared baking pan, spread half the oat mixture, and a second layer of the sliced strawberries, and then second half of the mixture. Bake for 20-25 minutes and let it cool before digging in.