I always wonder how models, actresses, and fashion bloggers can look chic, yet effortless when traveling. They always look on point even when traveling for long haul flights. So I went to Pinterest and did research on the formula for effortless airport style. Here are 5 tips to help you look stylish and comfortable when traveling.
Since I'm advocate of wearing active wear outside of the gym these tips can easily be worn with gym clothes.
Leather jacket + Grey Hoody Sweater
No one looks uncool wearing a leather jacket and pairing it with a grey hoody give it that cool-casual look.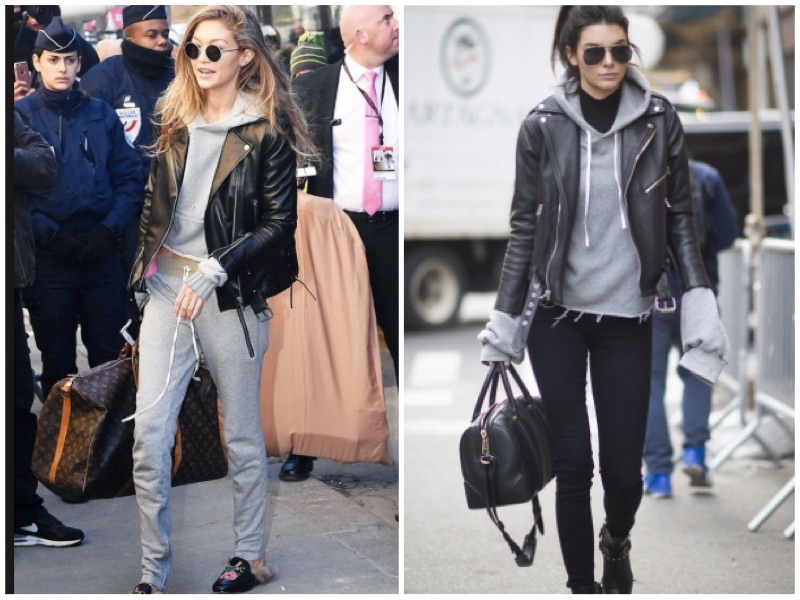 Brim Hat + Black Leggings
A brim hat is always a good idea, since it cover messy hair. Pairing a black tights with a brim hat gives it an outfit a rocker vibe.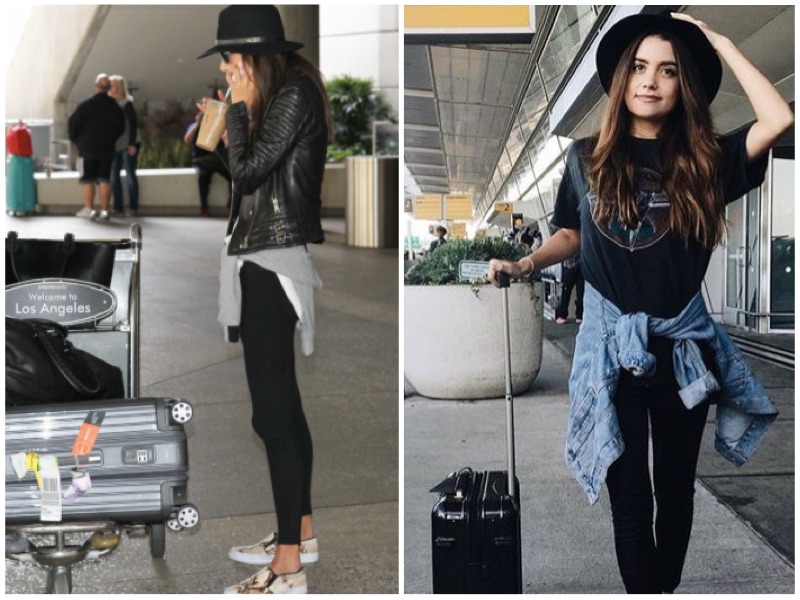 Wear a Black Baseball Hat
Just like before hat is not only functional, but stylish. Choosing a black baseball hat, rather than a team color hat, gives that sporty-chic look.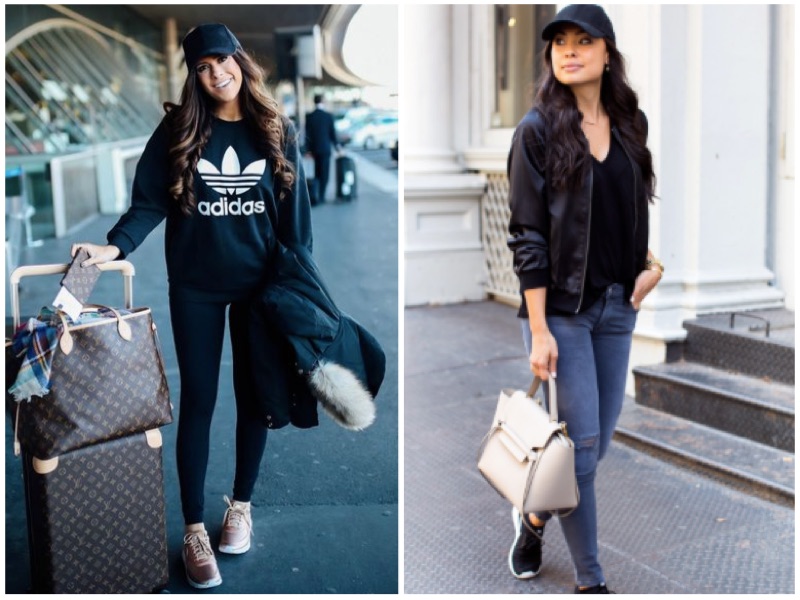 Monochrome Top + Bottom
Nothing looks chicer than a monochrome look and even better if paired with sweat pants.
Wear a Statement Jacket
Wearing anything with a statement jacket hides the clothes underneath, no matter how casual they are.