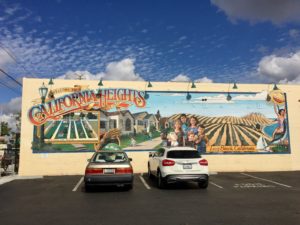 Now to finish the final Long Beach neighborhood guide post, I wanted to showcase the upcoming neighborhoods. This city is the third largest city in California so when you think your out of LB then you probably entered Bixby Knolls or California Heights. These areas have recently seen the largest boom in development compared to other areas in Long Beach. Young families are moving in which means new shops and restaurants are opening all the time. Here is a guide to what you can find in these neighborhoods.
SteelCraft – It wasn't long ago when this area was full of mom and pop shops until Steelcraft came in. Now this foodie shopping center made out of repurposed shipping containers is the perfect place to hangout on a Saturday afternoon. It satisfies a variety of carvings including artisan pizza with Desano Pizza, coffee shop with Steelhead Coffee, hand crafted beer with Smog City Brewing, and even ramen shop, Tajima Ramen.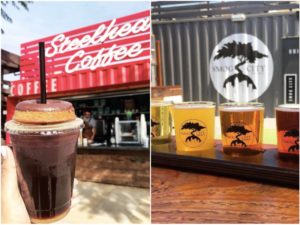 @steelcraftlb
Rasselbock – A German restaurant and beer garden is the perfect place for a sunny day. They serve German food with a twist and have a great beer selection. Stop by if you're in the mood for schnitzel, Bavarian pretzels, or their famous apple strudel.
Black Bird Cafe – If you're in the area for brunch you must check out this place. It has a unique menu yet still comforting. They also have a great selection of drinks.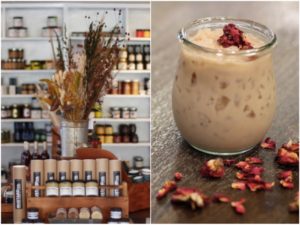 @themerchantlb
The Merchant – New to the neighborhood is a perfect addition to this lovely area. This bakery serves all kinds of goodies inspired by different places around the world. Just grab a coffee, order from the menu, and sit back and relax. Also did I mention this place is 100% organic.
The Black Ring Coffee – Of course there is always room in LB for another coffee shop. Inspired by local food movement this place is a serves a great selection of food. Also their honey oat latte is not to be missed.
@steelheadcoffee
Steelhead Coffee – this coffee shop is one of the trailblazer of modernizing CalHeights. This charming place serves outstanding delicious coffee and their dessert selection doesn't disappoint. This place isn't to far from the popular Long Beach Antique Market.
The Pan and The Baken Broil – these two places are also worth trying out. The both serve amazing breakfast and brunch selections. Both evoke the charm that these neighborhoods represent.
-Denise