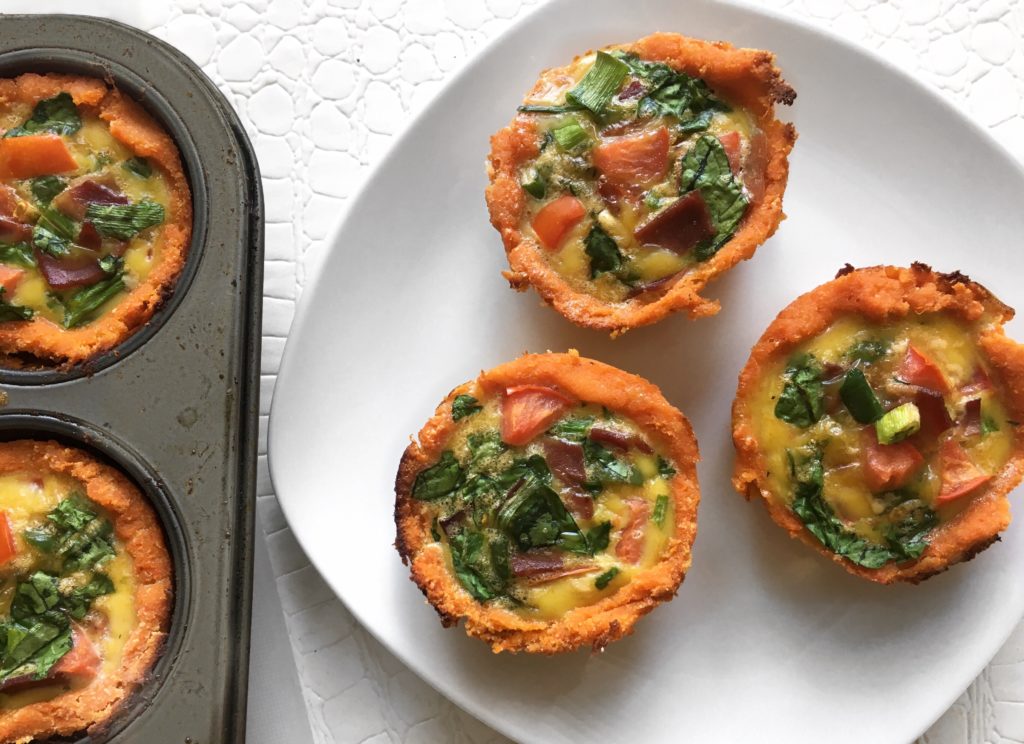 When your looking a recipe in the morning that will quick and easy, my advise is something that can be prepped the night before. Ensure that the breakfast has protein, healthy fats and a natural source carb. This sweet potato mini quiche is what I recommend for the busy gal. Easy to bake and easy to eat when we're rushing out the door. Go ahead and try this paleo, natural and healthy sweet potato mini quiche out!
Ingredients:
Diced half roma tomato (2oz)

Diced jalapeño (.5oz)

4 Eggs

1 Egg White

1 cup of spinach

2 turkey bacon

16oz of yams

1 tsp of coconut oil

1/4 cup of coconut flour

Season options to taste:

Black pepper

Garlic powder

Cayenne pepper

Pink

salt

Black pepper
Directions:
Preheat oven at 375 degrees. Peel the soften yams and mash using either with a processor, blender or masher. Next mix in the coconut oil, egg white and coconut flour. Prep a muffin pan with cooking oil and evenly distribute yams into 8 cups. Bake for 30 mins till edges are golden brown. In the meantime, diced and fry turkey bacon with the jalapeños. In a bowl, mix eggs, tomatoes, and shredded spinach. Then add in the jalapeño and bacon once ready. Add season to preferred taste. Once the the yam cups are ready, set aside to cool for 5 mins and pour in the mixture. Bake for an additional 10-15mins till egg mixture firm. Bon Appetite!