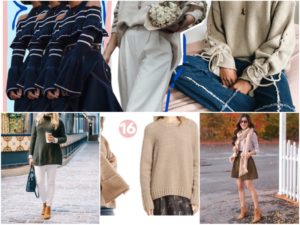 Although holiday sales haven't hit the market, it's hard not to obsess over fall fashion. Who can resist all those cosy sweaters and stunning booties. As mentioned in previous posts, I make it a point to only buy new clothes that I know will last me a few seasons. Also only items I need not just want. Here are some articles that can guide you to the right direction on what to buy this fall. Now I only wish could be colder sooner in LA.
This is the time of year buying new jackets makes sense, to help you with your search – The Best Fall Jackets Style You Need
For those who need help, like me, adding new pieces to their wardrobe – How to Wear White Jeans For Fall and How to Style Green Into Your Fall Wardrobe
Figuring out what sweater to buy? Check out this article – Ultimate Fall Sweater Guide
Or in the search for booties – Fall Boot Reviews for Narrow Ankles
Who says florals are only for spring – Fall Florals or mix your florals with Fall Checkers
For fall fashion looks that inspire check out Here and Here
Happy Halloween!!!