After a stressful week at the office, do you have painful knots surrounding around the neck and shoulders. Stress does not only affect us mentally, but also causes our muscles to tense up. The most common areas for tension are the neck, shoulder, and upper back. While finding natural ways to relieve stress, we can also message and stretch these muscles to reduce the pain. For pain in the lower back, I would follow this foam roller upper body routine. But for the neck and shoulders, here is a great ways to relieve tension knots with lacrosse ball or tennis ball.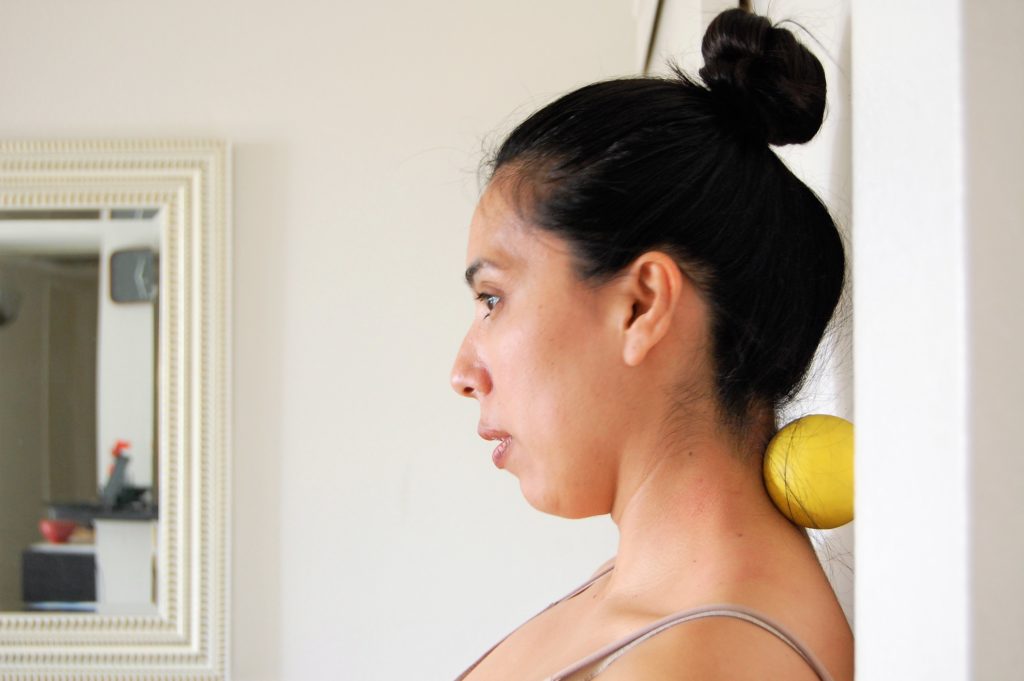 Step 1: Using the fingers, find the pressure points located back of the neck. Locate the soft muscles beneath both sides of the lower skull. These two areas on either side of the base of the skull can feel tender.
Step 2: On a hard surface, such as the floor or wall, gently roll the ball finding the right balance between too much pressure and too little. Start by facing straight forward in order to place the ball in the right spot. Look to the right, sit on the ball for a few minutes and then to the left side for another few minutes. Continuously breathing and applying pressure with every breath. Roll back and forth a few times to work through any muscle knots. Then back to center, resting the neck into the ball and letting the full weight of the head surround the tension area.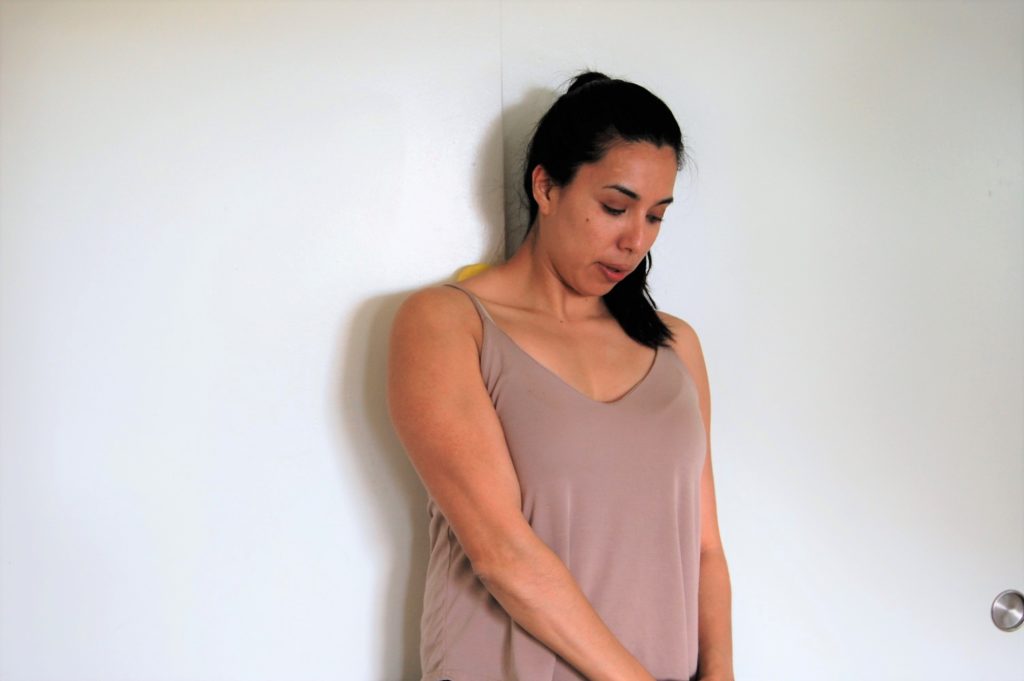 Step 3: Roll the ball over to the right upper trap muscle, by looking down to the left foot and pulling the right arm across the body. This will help open up the shoulder muscles. Breathing and allow the ball to dig deep into the tense muscle. Roll the ball up and down few time from the upper traps to the right shoulder. Then do the same for the left side, by looking at the right foot and pulling the left arm.
Keep in mind, muscle tension can come from other causes like bad posture and tightness in chest muscle. Perform these chest stretches and neck stretches at the desk and home.