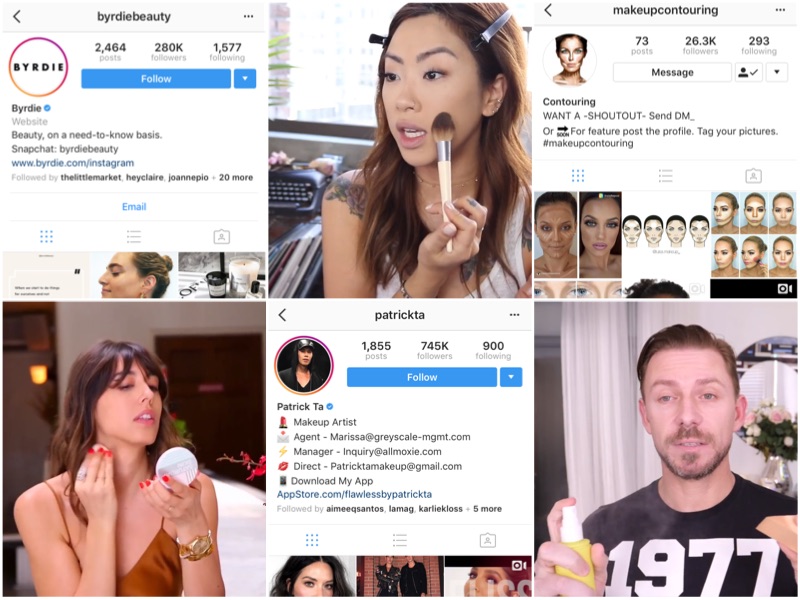 When it comes to my beauty routine I keep it simple. In the morning I rinse my face, sunblock, and only put the bare essentials makeup on. Although I like my minimal routine there are times I wish I could be those girls who can get all dolled up in the morning. This is why I go through a beauty obsession period where I scour Instagram and YouTube on beauty tutorials, tips, and inspiration. Followed by shopping for tons of makeup and beauty products I swear I need and never use. The best part of the obsession is finding the best beauty Instagram and YouTube accounts are worth the time.
Not only is this a great website for beauty information, their instagram always hooks me in. They promote a natural approach to beauty. They don't believe in covering a face with makeup, but more letting your natural beauty shine through.
Although this is more of an accumulation of different beauty accounts, I use it as a way to discovery other amazing makeup artist instagram accounts. Also it's my go-to place on when I need a quick tutorial on how to contour and highlight my face for a night out.
Patrick is a makeup artist to the stars, especially to all the young cool actresses. I love looking at his page for inspiration. He does amazing looks on actresses like Shay Mitchell, Vanessa Hudgens, Jenna Tatum, and the list goes on and on. It's amazing what a true artist can do.
When I discovered this French beauty channel I felt like I struck gold. I love love love her! Violette approach to makeup is less is more beautiful. I love that she knows how to make a statement, yet still let the natural skin shine through. I also love that she films in cute places around New York.
Claire Marshall channel isn't strictly beauty; she also does fashion, lifestyle, etc. Once you visit her channel you'll see that she's worth the time. She gives great product recommendations and tutorials. To me her makeup looks are never to out there, just warm smokey eyes and winged liners.
Wayne Goss is one of the beauty gurus' on YouTube. He is my number one person to go to for tips and tricks on applying makeup. I love that he shares makeup artist secrets. You can definitely learn a lot from his videos, from how to cover up pores to disguising your baggy eyes.