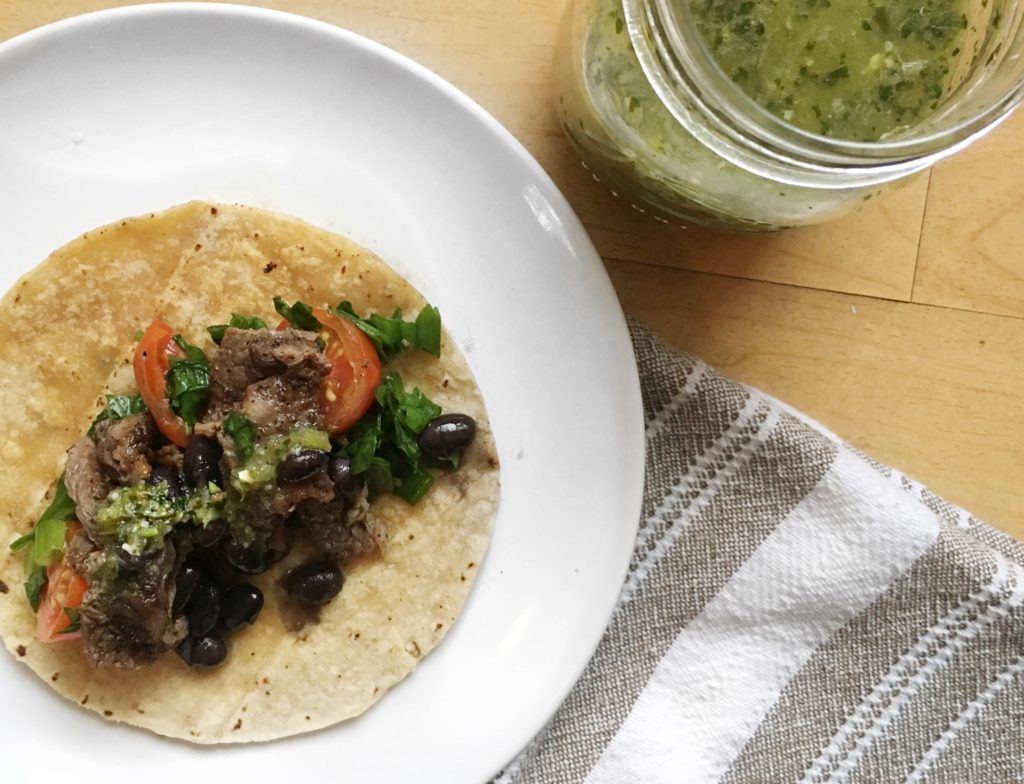 As someone who lives with someone who food believes the spicer the food the better, I needed to know how to make a good salsa. Plus the fact that I'm Mexican, I have trying to learn how to make the food I grew up with. I want my daughter to feel connected with her roots. Although my mother-in-law will help take of that but still want to pass down the recipes. And what better place to start then perfecting the one condiment that goes with all Mexican meals.
This salsa verde recipe is a combination of how my mother made her salsa with added touches from the southern Mexico area. So if you looking for that extra spice, try out the salsa verde recipe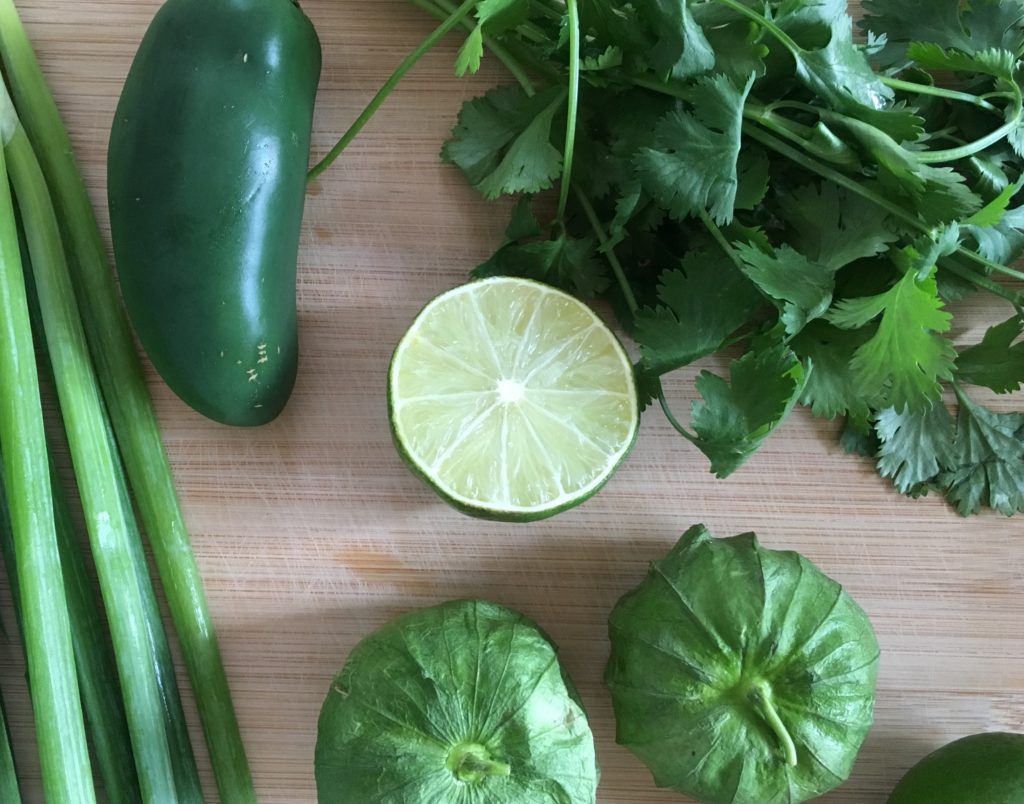 Ingredients
3 cloves of garlic
1 batch of green onions
3 tomatillos
1-2 jalapeno (depending on the spice)
1 habanero
2 limes
1 orange
2 tablespoon of rice vinegar
1 tablespoon of any oil
salt and pepper
Instructions
Slice and prepare veggies. Keep the seed on the chilies if you are looking for more spice
Brush or use hands to oil the green onion, tomatillos, habanero, and jalapeño. Place the veggies on a hot grill or stove top grill. Season the vegetables with salt and pepper while grilling.
Once the vegetables are toasted, place them in a blender with the remaining ingredients and pulse till all the large chunks are diced.