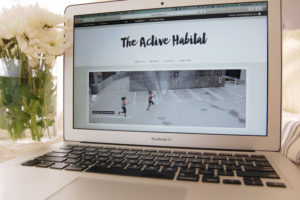 My sister and I started this blog to create a place where we can share our ideas on how to live a healthy-balanced life when living a busy life. Now that we are finding our voice, we wanted to make it more official my owning our own domain name. Which is why this blog is moving to word press. For us owning our own site is taking a claim to continue this journey.
So you probably noticed if you entered into Blogspot it has redirected you too theactivehabitat.com, which means you can still find all our past content here. We are also trying to fix any glitches we are uncovering…so please bare with us!! We are new and figuring this out. Thanks for anyone who has been following us these two past years over at blogspot and those new to this site
We hope that you can keep reading our post every Monday and Thursday on our blog.