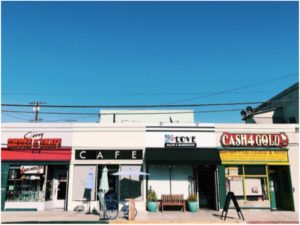 In my last Long Beach post I raved about how amazing this city is. It is currently in a growth spurt, with new restaurants and shops popping up all the time. Even with all the changes, Long Beach will always be true to itself. It is a bit artsy-ghetto, yet sophisticated in some areas. It is like the unrefined sister of LA.
Bluff Heights and Rose Park neighborhood, is where I have spent most amount of time, considering I lived in the neighborhood for four years. So I know my way around. It is known for their historic bungalow style homes and vintage shops. My favorite thing to do when I lived there was to walk to my favorite coffee shop, Portfolios, through the Carroll Park street, which has beautiful-old homes. Here are the places I recommend checking out if your are ever in the area.
Coffee Shops
Of course I'm going to start off with coffee shops. I'm sure I've said it a million times in this blog, but Long Beach is full of great coffeehouses. Although there are handful of coffee shops, I love going to my number one, Portfolios. I have been going there since I was in high school and it's still one of the best. If you prefer a hipster vibe coffeehouse check out Rose Park Roasters. They brew their beans and their stylish decor create excellent Instagram photos. If you need to study head over to Deja Brew. It is quiet, has plenty of tables, and good lightening.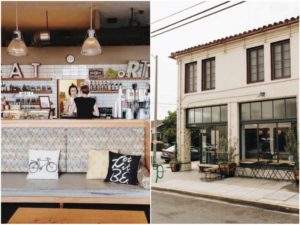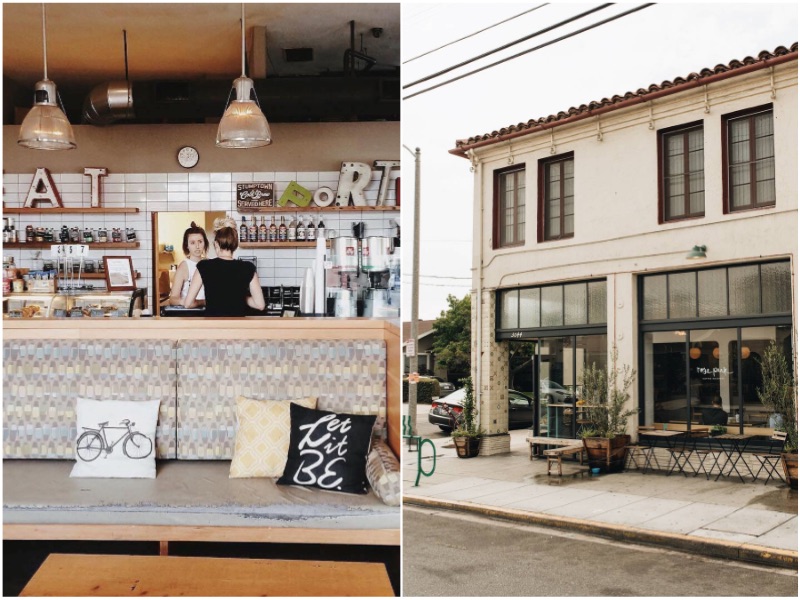 @portfoliocoffeehouse / @roseparkroasters
Breakfast
For breakfast, there are three places that stand out to me. First, Kafe Neo, not only does it serve delicious food and their prices are reasonable. I tried most of their menu and it has yet to disappoint. If your are looking for a place that specializes in breakfast then The Starling Dinner is top choice. They are know for their french toast and cute decor. This place will brighten up your weekend morning. Coffeecup Cafe is your typical diner spot, which makes it's perfect for a casual Saturday morning breakfast.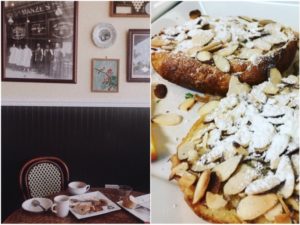 @thestarlingdinner / @kafeneo
Lunch / Dinner
There are plenty of restaurants in this neighborhood. If you need weekend lunch plans then try P3Pasta. They are known for their artisan pizza and pasta, but don't forget to try their empanadas. And if your celebrating a special occasions then try to Aji Peruvian. This is one of the best Peruvian restaurants I have ever tried! One of my go-to places on 4th street is Number Nine, a Vietnamese restaurant. Not only is their Pho tasty, but they only serve natural grass-fed meats with no hormones and antibiotics. For drinks and small plates I recommend The Social List. I love having their patatas bravas with their great beer selection.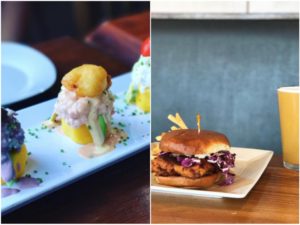 @aji-peruvian-cuisine / @thesociallistlb
Shopping
If you love vintage shopping than you'll have to stop by Retro Road. This area on 4th street has tons of awesome vintage shops. Most of them have been around for a long time. You can find some amazing pieces from places like Inretrospect and Meow Vintage. Searching for mid-century furniture then checkout Xcape. If vintage is not your thing then Twig and Willow is a cute boutique for everyday clothes and jewelry.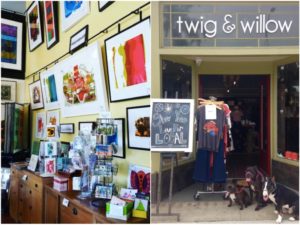 @inretrospectlongbeach / @twig-willow